Happy Birthday - 7 Years !!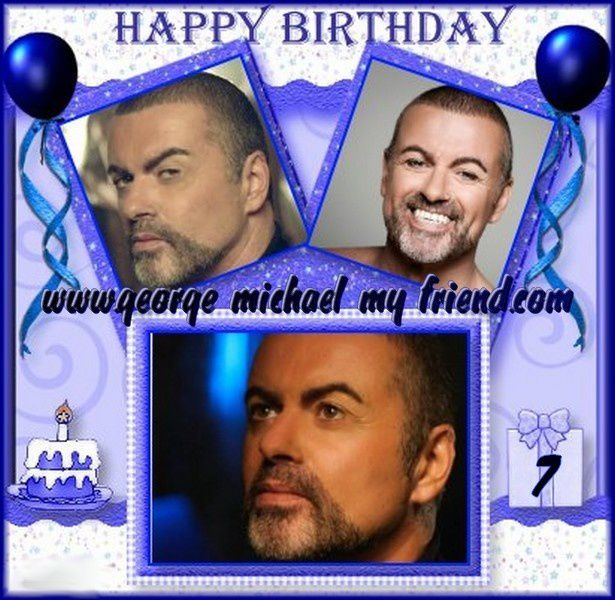 C'est jour de Fête aujourd'hui, non seulement c'est Happy Easter, mais c'est également le Happy Birthday du blog !!!.
Vous avez décidé de jouer le jeu, je tenais à vous remercier pour cela etvous pouvez voir vos titres préférés ainsi que la phrase qui vous a le plus touché .
CARELESS WHISPER .... " Should've known better than to cheat a friend and waste the chance that I've been given "...

Laurent.
GOING TO THE TOWN.... " Tell me do you really think you go to hell for having loved? "

Nathalie
PRAYING FOR TIME .... " And it's hard to love there's so much tate. Hanging on to hope, when there is no hope to speak of "

Veronique
COMBOYS AND ANGELS... " Take this man to your bed, maybe his hands will help you forget, please be stronger than your past.. the future still can give you a chance "
Wilfried
AN EASIER AFFAIR... " Don't let them tell you that it's wrong or that you won I find love "

Ann-Mary
PLEASE SEND ME SOMEONE... " And Darlin ' darlin' though I can't replace you there's a space in my heart a space that you left in my heart just give me something that will pull me back from the blue "

Val
A DIFFERENT CORNER... " Turn the corner of another street, and we did we'd never met "

Revel Patrice
AMAZING ... " I guess that cupid was in disguice. The day you walked in and changed my life. Celebrate the love of the one you're with "

Ilse

PATIENCE.... " Look into the eyes of any patient man, whether they be amber green or blue, there\'s a piece of God staring back at you. "

Fiona


FREEDOM.... " All we have to do now Its take these lies and make them true somehow "

Mariam
SOMEBODY TO LOVE...

Jenny