Message Pour George II !!

MARIAM   -   From  :  Armenia
HAPPY Birthday George, WE LOVE YOU, darling, may God bring you all the best.
Enjoying "Freedom 90" this beautiful & blessed day
Have a nice day, full of George Kiss . MARIAM
NOEMI -  From  :  France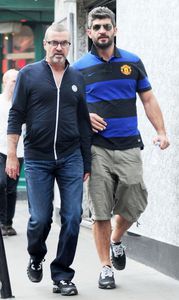 What a joy to celebrate your birthday, you give so much love throught your songs . Happy Birthday and thank you George . NOEMI
SAM DE JONG -  From  :  Belgium
Happy Birthday to my friend George, very exited about the idea of seeing you in Brussels. Especielly not to chang anything, he was to stay as you are . You are the greatest . SAM
MARIA ROSSANA  -  From   :   Spain
Happy Birthday my dear George much happiness for you . Thank you for music, thank you to exist and ma me dream . MARIA
PASCALE DELISLE  -  From  :  France
HAPPY BIRTHDAY to you who do me dreaming for 26 years . Your voice carries me . I love the man and artist . To me you are the one, true, unique. Love . Kiss
NATHALIE  -  From   :  France
To you dear George,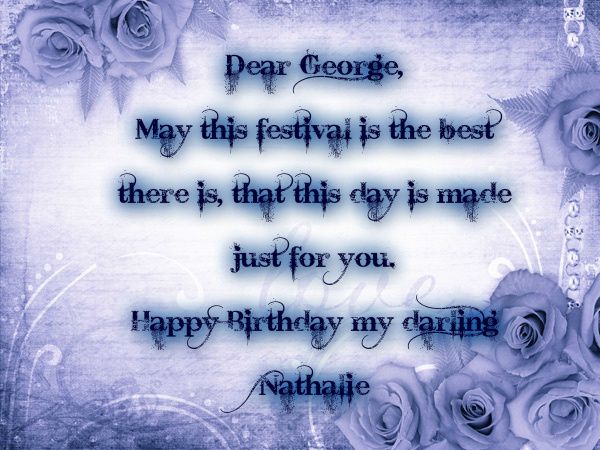 KRISS  -   From   :   France
Hi all, To you Georgiafan  . I want to wish him a wonderful birthday and still a very long career and so he can make us dream with all its beantiful songs . Thank you all . Kisses  KRISS
M-CHRISTINE DAUBIOUL - From   :   Belgium
Hello George, I wish you a sweet and a happy birthday . I'd like to thank you for all , I hope meet in Brussels at Forest National . I would be face to you , to tell you a big thank you !! Being a lovelies of you , since the year for the album " face to love" Me too I'am an artist but not like you, I juste got or arts school at Namur in Belgium. I peinting on canevas and water colours and on cumputer graphics , so I do my best to come on the net to tell you and lovelies to tell a little hello . you often inspire me with your so nices songs and so beautiful voice . I'am delighted to be september 11 . I wish you the best for your tour "symphonica 2012" . I kisse you and your boy friend Fadi, that this love forever and the best . Peace and love forever . Big kisses . M-CHRISTINE
JACK GEORGE  - From   :    France
A little late (displacement)
Dear friend,
I wish you a very happy birthday . It is for you and the fans very significant this year . That many years are added later. Happiness, health, love . JACK GEORGE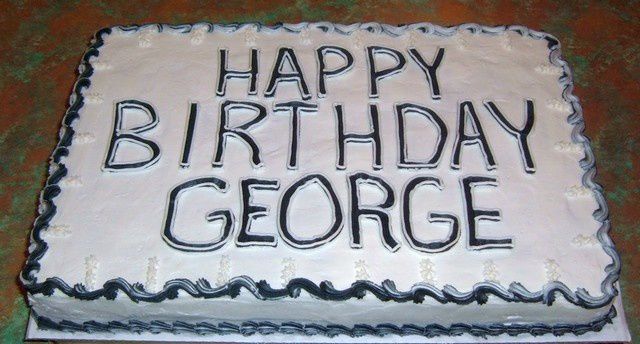 STEPHANIE LACOMBE  -  From  :  France
I would have so much to say, I do not know to start.George you helped me through your songs during a difficult period of my life, only you knew me smile again. The bottom of my heart thank you . I love all you , I love the artistic but also the man youre are, do not change .Happy Birthday and much joy .George happy birthday to you . STEPHANIE
NATACHA GUR  -  From   :   France
Happy  Birthday !!!
STEPHANIA FERRARA - From  :  Italia
Happy Birthday To George:
49 times: Happy Birthday!! and millions of wishes for the millions of emotion you gave us through your Voice & Soul. THANK YOU !!
I met your voice occasionally in a cold january day of 1985 and I felt in love immediately with it. In your voice there's the power of Love, its healing Energy, delicacy of feelings and all the Gift that one can desire for himself. And I've always said that your Voice is the mirror of you Soul. Be always yourself. Happy to see you happy as you deserve, finally. Never forget you're loved a lot and you'll never be alone. TaKe care of you. Celebrate this day as you celebrate every new day of your Life, but today is a special one. It's the day when Someone decided to give à big gift to the entire world...
TKANK YOU!     STEPHANIA.